Step Out In Faith
It is so natural for you to use your spiritual gifts and talents within your comfort zone. I relate! When you step out of your comfort zone, magic is significant in its strength and extent; it is essential to make it all visible to yourself.
You can't see what you can't see -- until you acknowledge your fears. Your spiritual gifts and talents are priceless. To be seen, heard and recognized so that "you" can experience the deeper waters.
"Here I am Lord, use me."
God has given us all talents. Yes, we all have them. We need to use them for God's glory and stop deserting our skills. You have opportunities to get your talent noticed and will you get some enjoyable and rewarding experiences. Sometimes we need a nudge. The compensation may not be in payment but reaps self-benefits and blesses the hearts of audiences.
"I've learned that fear limits you and your vision. It serves as blinders to what may be just a few steps down the road for you. The journey is valuable, but believing in your talents, your abilities, and your self-worth can empower you to walk down an even brighter path. Transforming fear into freedom - how great is that?" Soledad O'Brien
Form A Group
Seek people looking for singers, musicians, costume designers, dancers, models, speakers, photographers, storytellers, people that can brainstorm, have visualization skills, are adaptable, and great imagination and the list goes on.
You will be able to improve your self-esteem and make a real and positive contribution to your life and others. You will be able to look back with pride on your adventures and be satisfied.
"Hard work opens doors and shows the world that you are serious about being one of those rare - and special - human beings who use the fullness of their talents to do their very best." Robin S. Sharma
Pray And Ask God
God can shift things around for you and let things work in your favor. God closes doors no man can open & God opens doors no man can shut. Do you need God to open some doors for you?
Many times, God will confirm His will through His Word and others; such as Godly counsel.
Usually, you know it is an open door from God when you have to rely on Him. Some people try to do things of the flesh. When it's God's will, we must ask Him to bless the work of our hands.
"You know, God will give favor to anyone who will believe Him. Every day you should confess that you have favor everywhere you go. God will begin to open doors that you wouldn't believe." Joyce Meyer
How Do You Measure Yourself
You are never to measure yourself with someone else's rules. We all are unique. We all have individual talents. Some more, some less, but all are special. Some are great cooks, great teachers, lawyers, farmers, or law enforcement officers. Some have chosen to be caregivers to others. Some are ministers, and some even volunteer at hospitals.
When someone says, "You just don't measure up." Tell them, "I don't use your ruler, either."
Everyone can become better.
We all should want to make a difference.
"One measure of your success will be the degree to which you build up others who work with you. While building up others, you will build up yourself." James E. Casey
What Does The Holy Bible Say?
Bible Verses About Talents, Gifts, Spiritual Gifts, Skills, and Abilities
Acts 1:8 - But ye shall receive power, after that the Holy Ghost comes upon you: and ye shall be witnesses unto me both in Jerusalem, and in all Judaea, and Samaria, and unto the uttermost part of the earth.
Romans 1:11 - For I want to see you, that I may impart unto you some spiritual gift, to the end ye may be established;
Romans 12:4-5 - For as we have many members in one body, and all members have not the same office:
Romans 12:6-8 - Having then gifted differing according to the grace that given to us, whether prophecy, [let us prophesy] according to the proportion of faith;
1 Corinthians 12:1 - Now concerning spiritual [gifts], brethren, I would not have you ignorant.
1 Corinthians 12:4-11 - Now there are diversities of gifts, but the same Spirit.
1 Corinthians 12:7 - But the manifestation of the Spirit is given to every man to profit withal.
1 Corinthians 12:27-28 - Now ye are the body of Christ and members in particular.
1 Corinthians 13:2 - And though I have [the gift of] prophecy, and understand all mysteries, and all knowledge; and though I have all faith so that I could remove mountains, and have not charity, I am nothing.
Ephesians 4:11-13 - And he gave some, apostles; and some, prophets; and some, evangelists; and some, pastors and teachers;
Ephesians 4:12-13 - For the perfecting of the saints, for the work of the ministry, for the edifying of the body of Christ:
1 Peter 4:10-11 - As every man hath received the gift, [even so] minister the same one to another, as good stewards of the manifold grace of God.
"Willie Mays could throw better, and Hank Aaron could hit more home runs. However, I've got enthusiasm. I've got a desire. I've got a hustle. Those are God-given talents, too." Pete Rose
Glorifying God
God works in different ways through each of us, and we all serve him faithfully as we use our gifts to glorify him. We should invest the gifts that God has blessed us with wisely.
We should use our gifts and abilities to honor God and to bless, encourage, and strengthen others in love (without love, all our tips are nothing!). We should not neglect our gifts but instead develop them, "stir them up," "fan them into flames" so that they get even better, to the edification of the church and the glory of God.
"It has been my observation that the happiest of people, the vibrant doers of the world, are almost always those who are using - who are putting into play, calling upon, depending upon the greatest number of their God-given talents and capabilities." John Glenn
How Many Talents Do You Have?
Make a list of your Talents, Gifts, Spiritual Gifts, Skills, and Abilities. What steps can you take to improve? Make a list of ways you can use each one.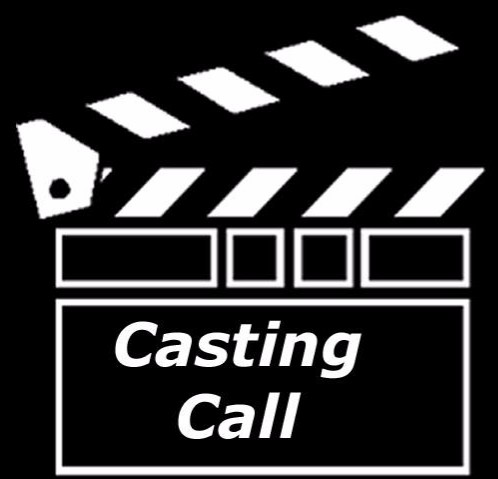 Ask For Help